Please browse the page with the latest version of Internet Explorer.
This website cannot be displayed properly because the version of Internet Explorer you are using is the old version.
Please get the latest version (free) at Microsoft's website. *IE 9 or newer is supported (IE 10 or newer is recommended)
If you are using Windows XP, please download and use the latest Firefox (free) from mozilla's website.

According to IMO Guidelines under SOLAS Requirements, it should be conducted by the manufacturer's representative or a person appropriately trained and certified by the manufacturer for the work to be done.
We also need to instruct the operation and maintenance method for lifeboat to crews on board.
There are as our motto, "Trust and Safety with Nishi-F Technology"
We provide lots of knowledge and skill to inspectors all of the world through JSMQA or our own training, and which is always based on safety.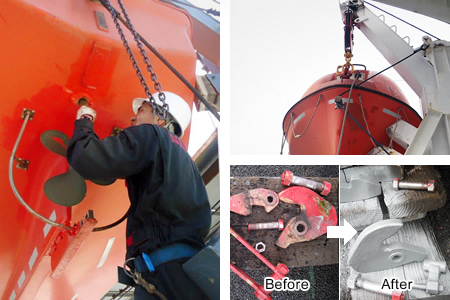 About Support for Lifeboat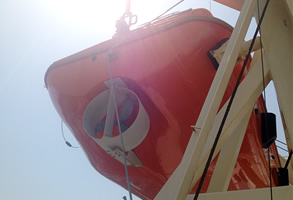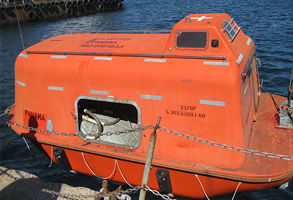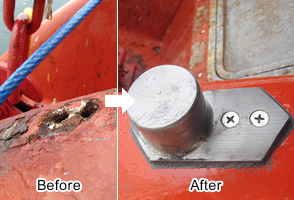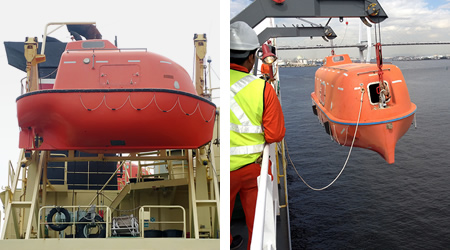 Over 600 inspection orders per a year on our lifeboats. A large number of orders based on our good trustworthy relationship with our customers.
And our speedy response is accepted by needs.
Nishi-F provide the highly qualified inspection and maintenance service through our global service network.